Shopping Cart
Your Cart is Empty
There was an error with PayPal
Click here to try again
Thank you for your business!
You should be receiving an order confirmation from Paypal shortly.
Exit Shopping Cart
Bun la toate si la nimic - "Good at everything and at nothing"
Please visit www.busybutternut.com for my new site!
| | |
| --- | --- |
| Posted on April 9, 2015 at 10:36 AM | |
Sprinkle Cake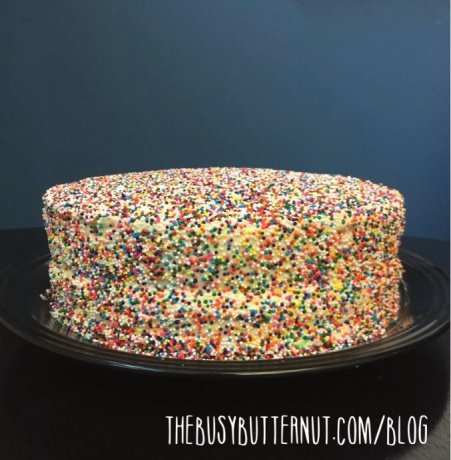 This cake has huge impact for minimal effort and price! 
All you need is:
- Favorite boxed cake mix (this one is Duncan Hines Lemon Supreme)
 + any recipe ingredients ie: eggs

- 2 cans of frosting (inside is lemon, outside is cream cheese)
- Lots of sprinkles!! 
Any candy and lots of it to cover the entire cake would work and be really cute.  Think all pink or blue sprinkles for a baby shower, all white or silver for a wedding shower, any holiday, any size or shape of sprinkle!
Follow all boxed cake instructions, ensuring your cakes are COMPLETELY cooled.  You want everything nice and cool so it's firm enough that the frosting and sprinkles don't slip and slide.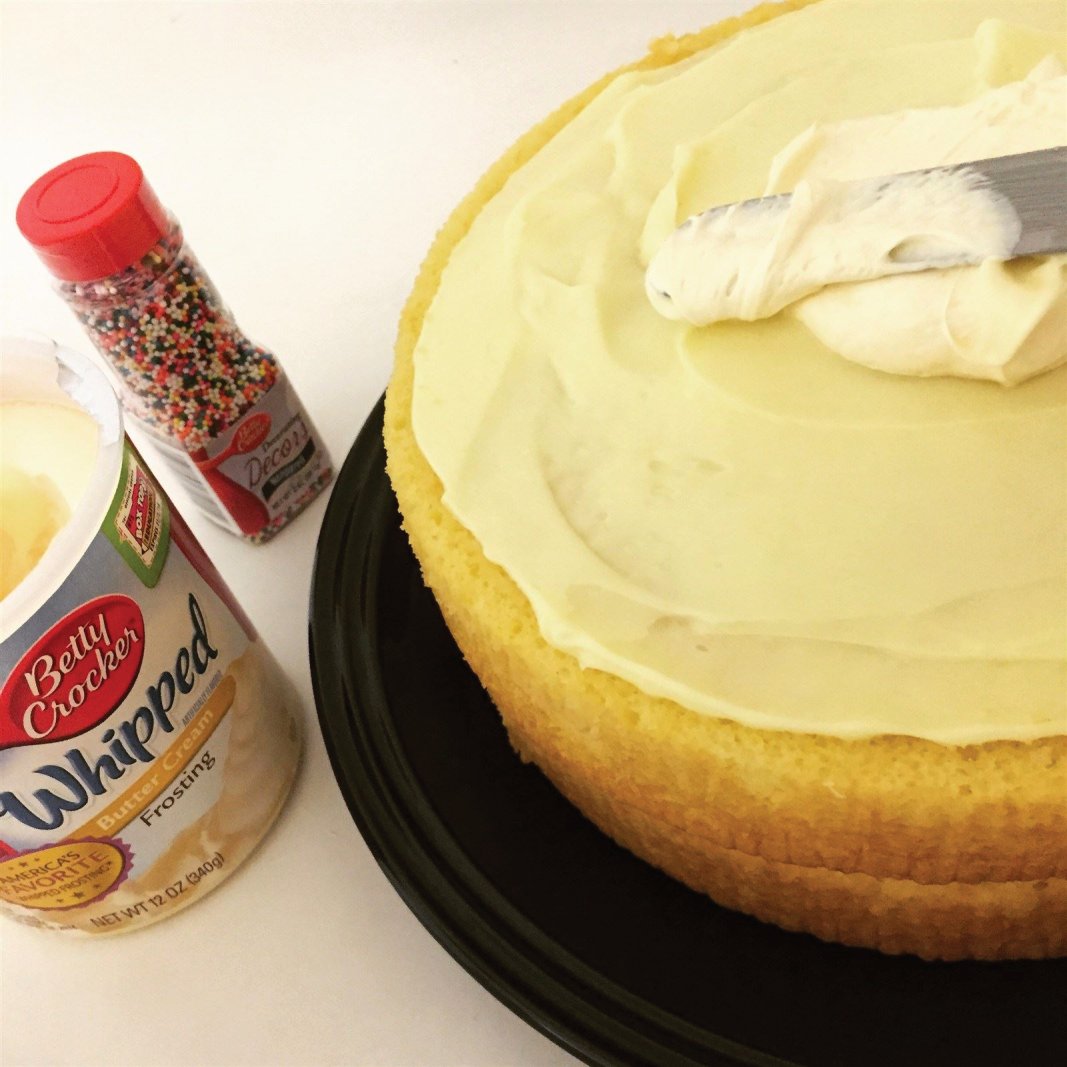 I used about 2/3 of my lemon jar in between the cakes and entire jar of the cream cheese to frost the whole cake.  Tools like an
offset spatula
make frosting cakes much easier!
Once you're frosted, go to town on sprinkling.  I would HIGHLY, HIGHLY recommend doing this step with your cake in the sink, on a plate of course.  I started with my cake just on the counter and my counter, floors, feet, hands, everything was covered in sprinkles.  If you pop it in the sink, they're contained and easily wash down the drain. 

Make sure to press lightly to pack the sprinkles into the frosting so they don't fall off too easily.  Pop the whole thing in the fridge to set it all together for at least an hour or so and you're all set! 

The possibilities are endless! 

Categories: Baking
/