Shopping Cart
Your Cart is Empty
There was an error with PayPal
Click here to try again
Thank you for your business!
You should be receiving an order confirmation from Paypal shortly.
Exit Shopping Cart
Bun la toate si la nimic - "Good at everything and at nothing"
Please visit www.busybutternut.com for my new site!
| | |
| --- | --- |
| Posted on October 31, 2014 at 5:42 PM | |
Astrid from How to Train Your Dragon!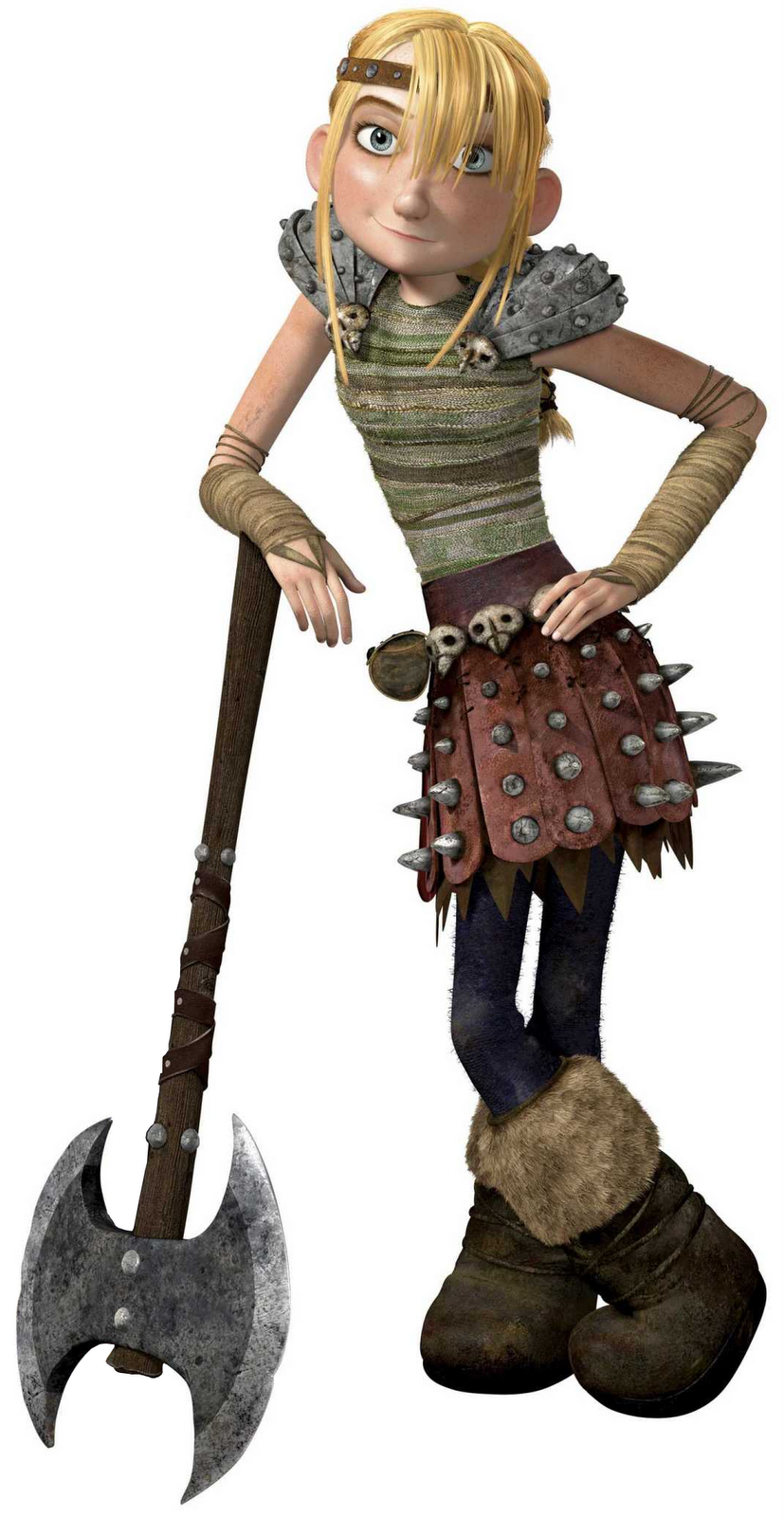 My 2014 Halloween costume inspiration came from one of the cutest movies by DreamWorks, How to Train Your Dragon. Astrid plays the love interest of the main character, Hiccup, and they are viking dragon slayers! 

To get into character, I knew the skirt and shoulder pads would be the biggest challenge, but how in the world do you make those spikes and skulls? Luckily,

A quick trip to Joann Fabric for a half yard of
vinyl
and
brown felt
and I had the base for the skirt. At Michael's I grabbed the
model magic
, faux fur, a few sheets of
simple foam
, some
cording
, and a couple gray and black acrylic paints.  I also used a little bit of velco I had on hand to hold the skirt together.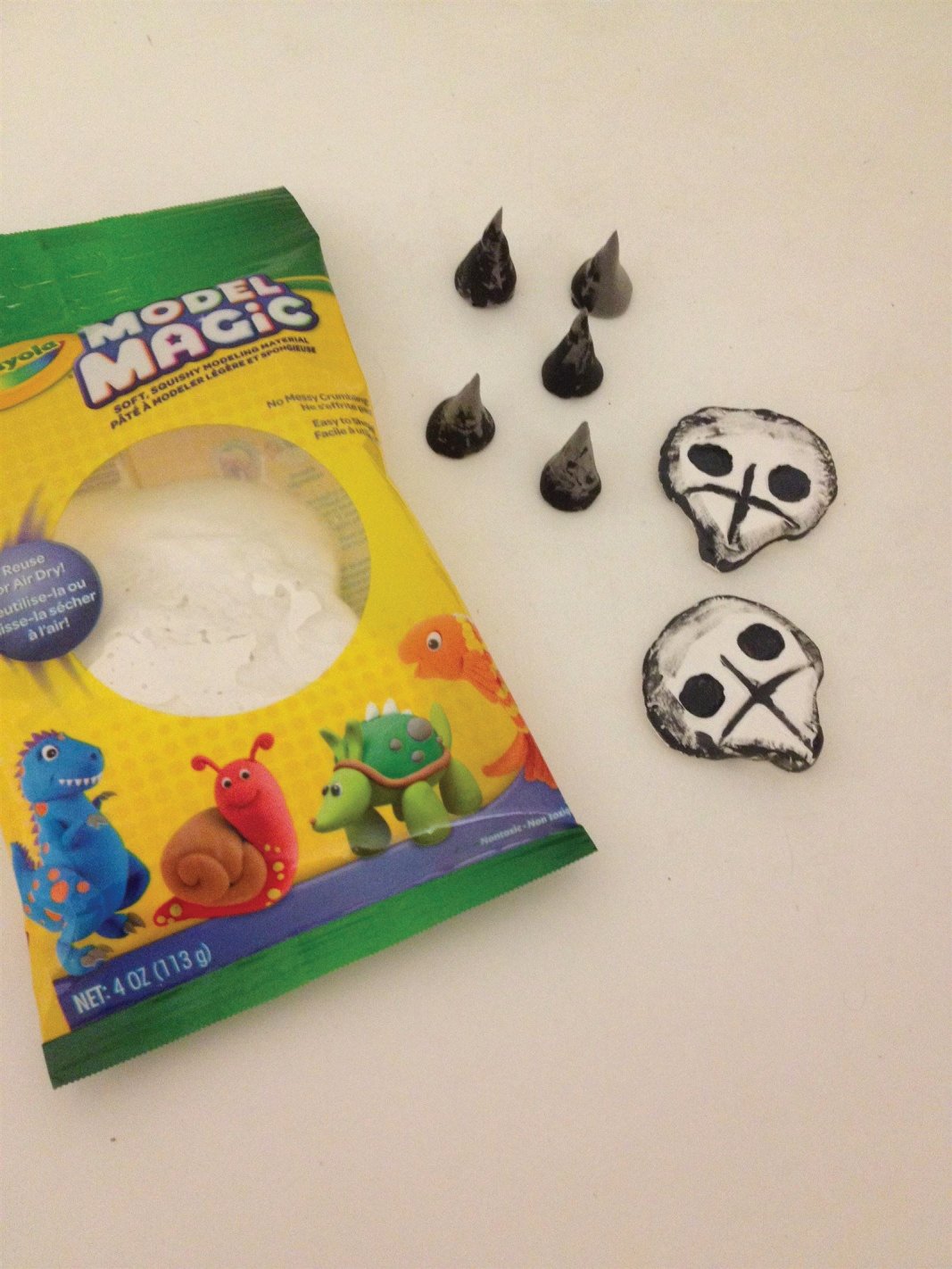 Model magic was extremely simple to work with and you just kind of play around with it until you get the desired shape.  I made 50 spikes in total and 15 skulls because I didn't know exactly how many I would need.  I ended up using 36 spikes for the skirt and 10 for shoulders.  11 skulls in total as well. It was great to have extra though because they fell off when I sat down or bumped into people.  Two things I didn't account for. 
Once I had all my shapes, I let them dry on cookie sheets with plastic wrap.  They were super simple to paint as well. 

Next came the skirt.  I started with one long strip of vinyl I measured to my waist.  I cut out 9 panels of each of the vinyl and the felt and made two simple long stitches along the whole length of the skirt to attach the panels.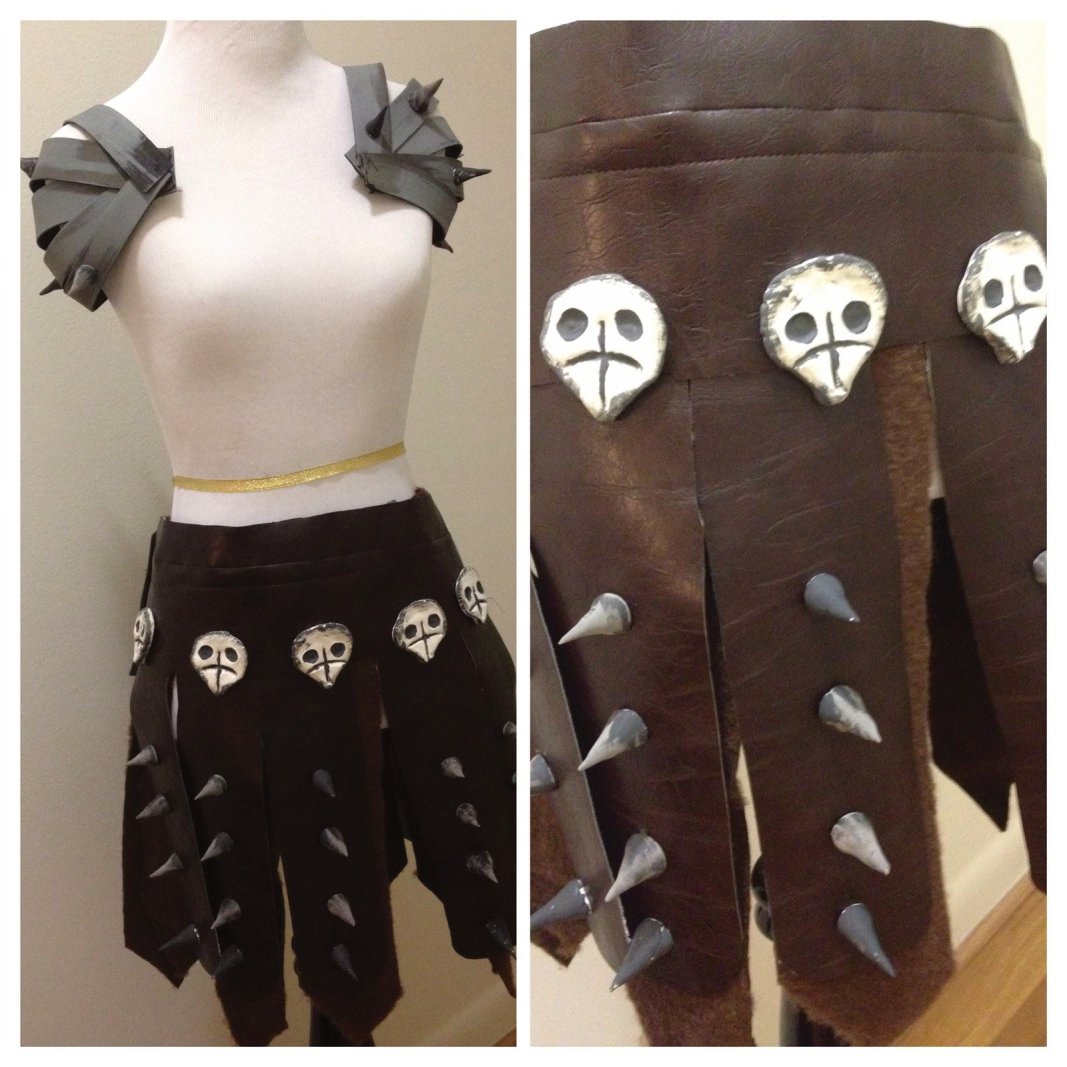 I initially used hot glue to glue on the spikes and skulls but they fell off very easily.  USE SUPER GLUE! Much better with the modeling clay.  The hot glue will melt the clay and they just pop off leaving clay behind.  
Up next was the shoulder armor pads.  I painted two sheets of foam gray and then added in some streaks of black to give it more of a metallic or rustic look.  Measure out about an inch strip and cut away.  Once you have 5-6 strips cut out, I used a simple thread and needed to actually sew the ends together.  Super glued on a few spikes to the foam and those were all set.  The hardest part was figuring out how to keep the shoulders on my shoulders.  :) 

I sewed on by hand two strips of leftover vinyl, one in front and one in back, so the shoulder pads would just slip right over my head and rest on my shoulders. I had the green tshirt and navy leggings to pair under!  But you could grab something similar, very inexpensive.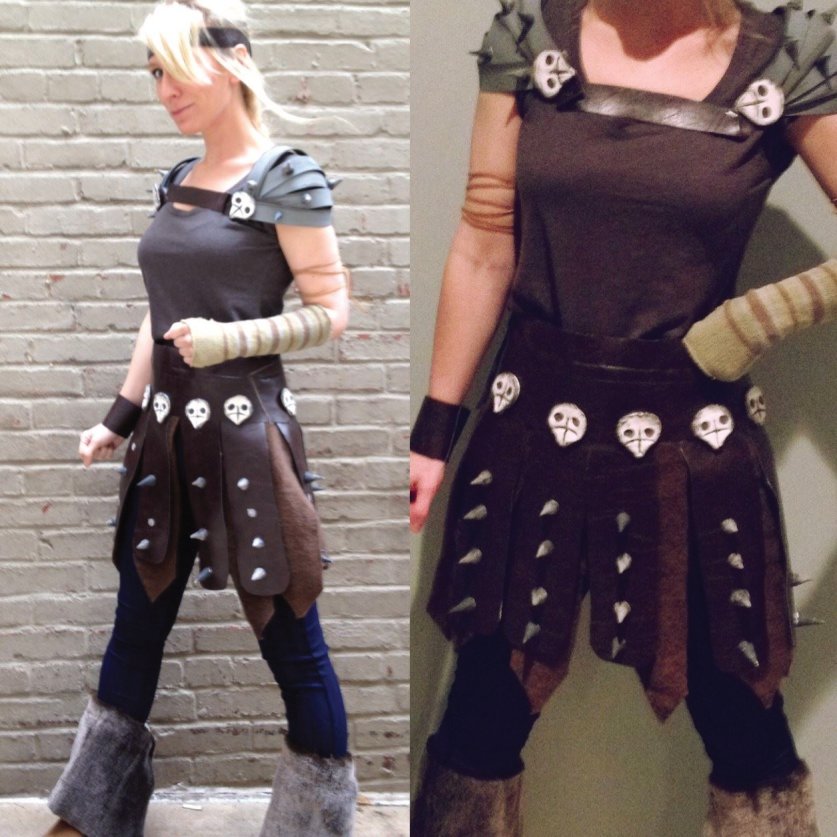 For the finished look, I found a pair of socks I used as the arm band, braided my hair, threw another spare piece of the vinyl in my hair as a headband and safety pinned some faux fur over my winter boots!
Wrap up your arms in some cording and you're all set.  Astrid is complete!  Now if I was really crafty I would have made a shield and axe but I needed to use my hands at both work and the after party.  :)
Categories: Crafts
/