Shopping Cart
Your Cart is Empty
There was an error with PayPal
Click here to try again
Thank you for your business!
You should be receiving an order confirmation from Paypal shortly.
Exit Shopping Cart
Bun la toate si la nimic - "Good at everything and at nothing"
Please visit www.busybutternut.com for my new site!
| | |
| --- | --- |
| Posted on October 14, 2014 at 1:16 PM | |
Sausage Pinwheels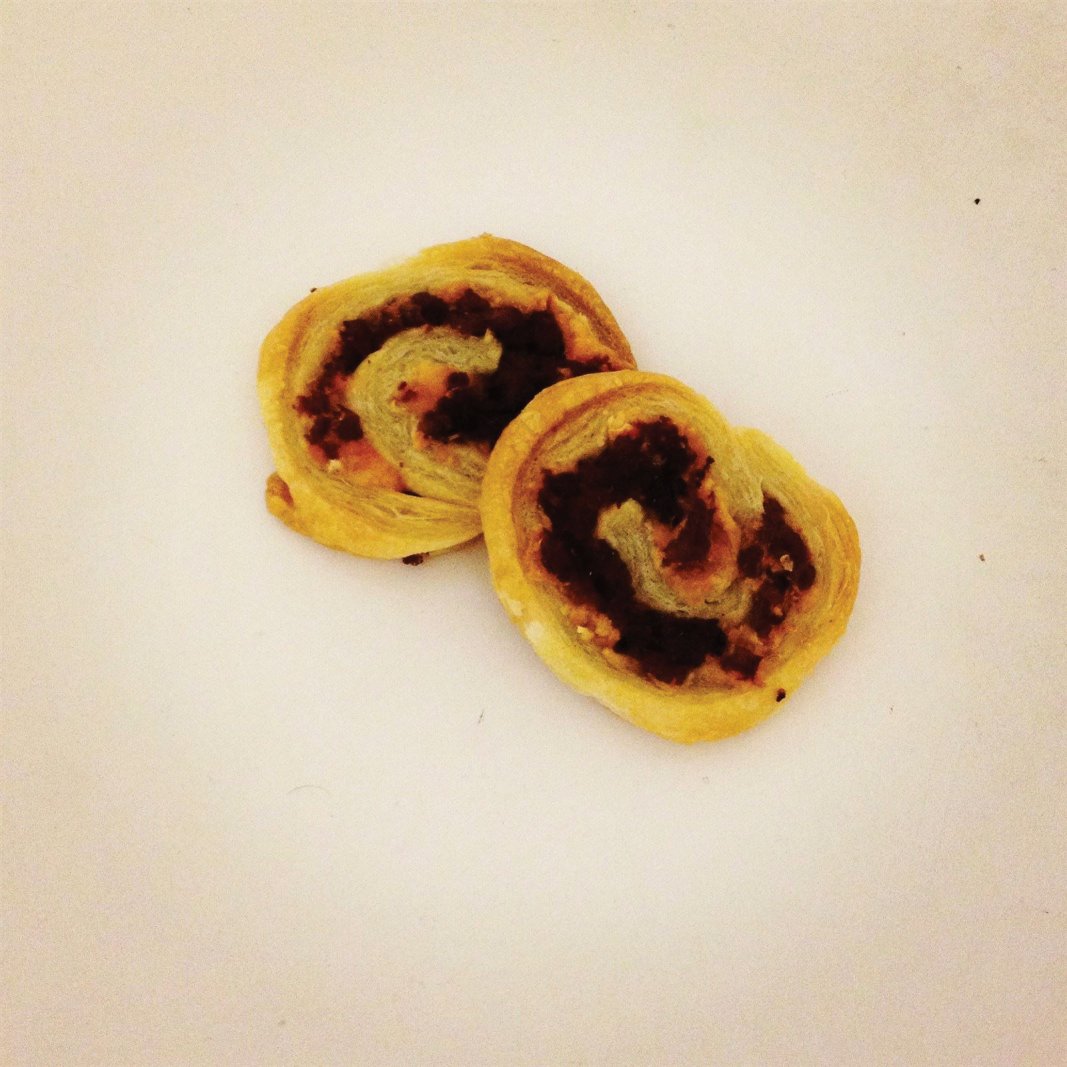 My little sister recently texted me "I have a brunch baby shower potluck, need a dish, go!" I always love when I get asked those questions about what should I bring here, or what should I wear here.  I think it might actually be my dream job.  I want to start an online chat site where someone can ask any random question about food, lifestyle, decor, fashion, whatever it may be.  The Dear Abby of "Help, I have a food or fashion emergency." 

So these sausage pinwheels were my, oh my goodness, it's the easiest and cheapest thing but it makes a ton and everyone will love them response. 

You can do this technique/recipe with sweet or savory, breakfast or dinner, Thanksgiving or 4th of July.  Frozen puff pastry is wonderful.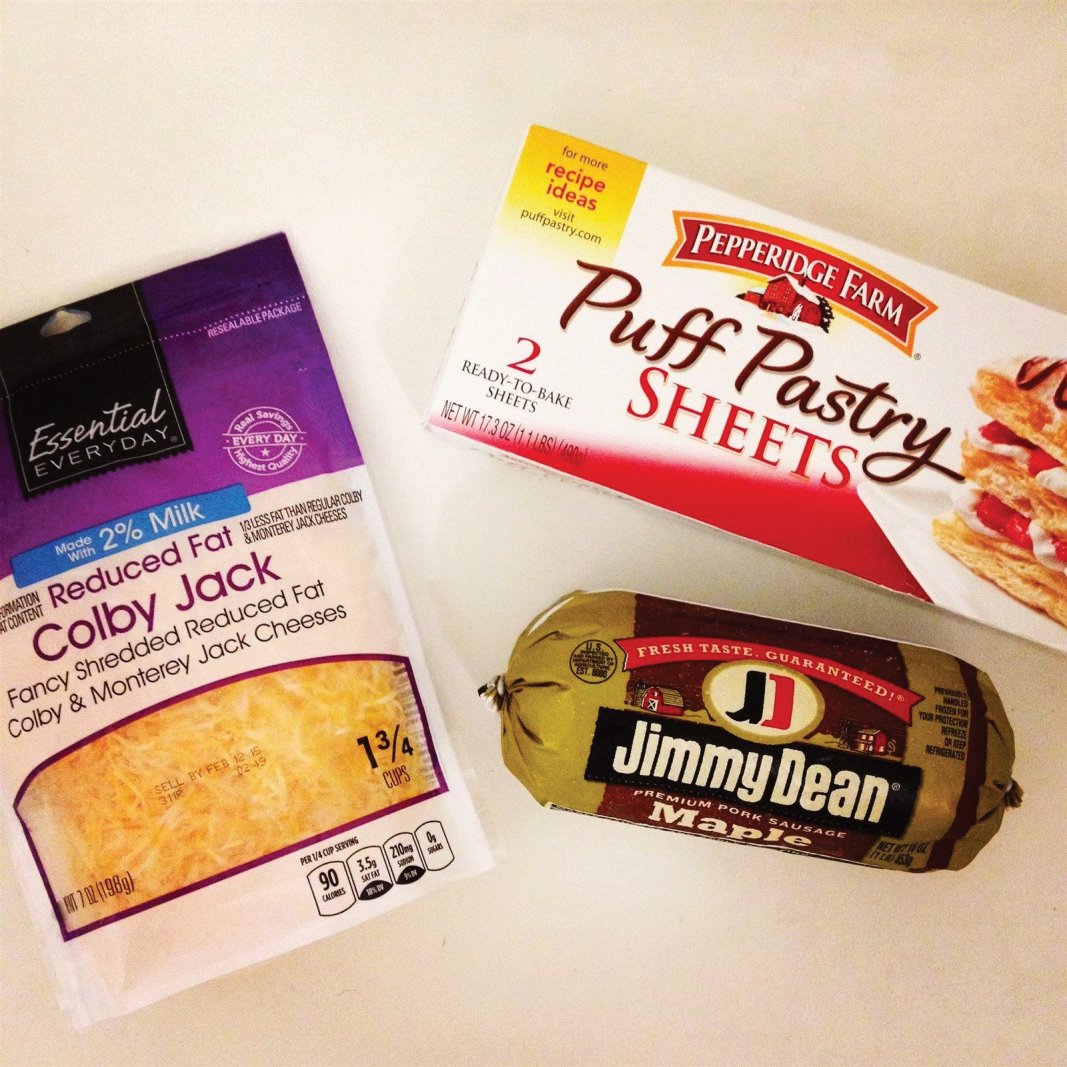 Ingredients:
- Frozen puff pastry (thawed)

- Ground sausage
- Cheese
(other alternatives for fillings)
- deli ham and sliced cheese for cordon bleu's
- apricot jam and pistachios
- goat cheese and roasted red peppers
- chocolate chips and sliced strawberries
The possibilities are endless!!
For the sausage pinwheels, start by browning off your sausage in a skillet and draining all of the fat.  It's important to get a lot of the fat out or it will make your pastry soggy.  I laid out a bunch of paper towels on a baking sheet and after draining the skillet, laid all my cooked sausage on the paper towels to really dry it out.  Let the sausage cool!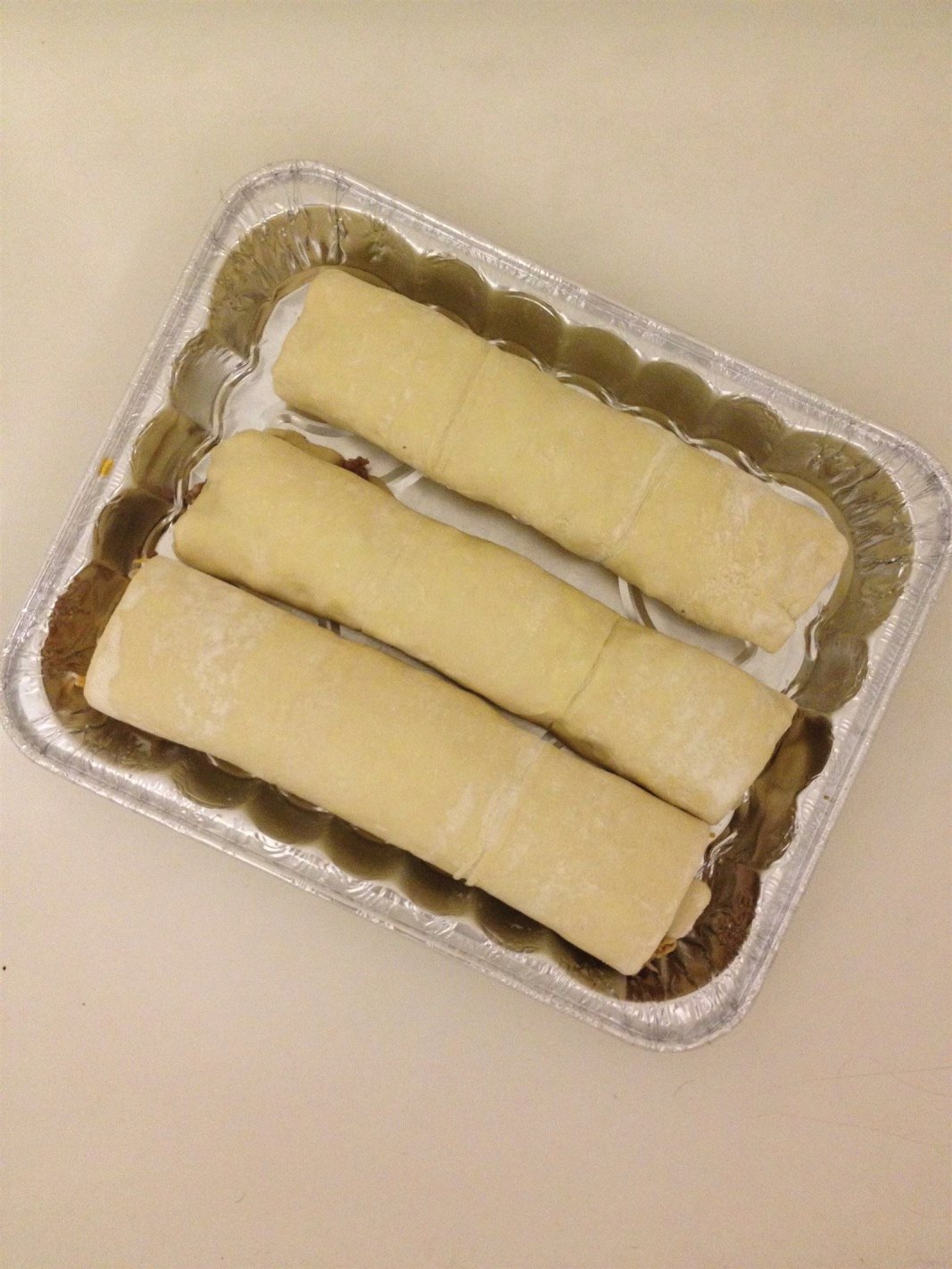 Unfold your thawed (it will break if it's frozen!) puff pastry and ensure there are no cracks or tears.  You can roll it out thinner if you'd like.  Then just sprinkle your toppings over the entire sheet. 
Start rolling!  This requires a little bit of finesse so all your insides don't fall out.  Once you're rolled up, leave the roll SEAM SIDE DOWN on a plate or baking sheet and pop them into the freezer for at least 30 minutes.  This step is crucial.  If you try to slice the pastry while it's warm or sticky, you'll have a mess.  You want it nice and firm to slice through with a serrated knife.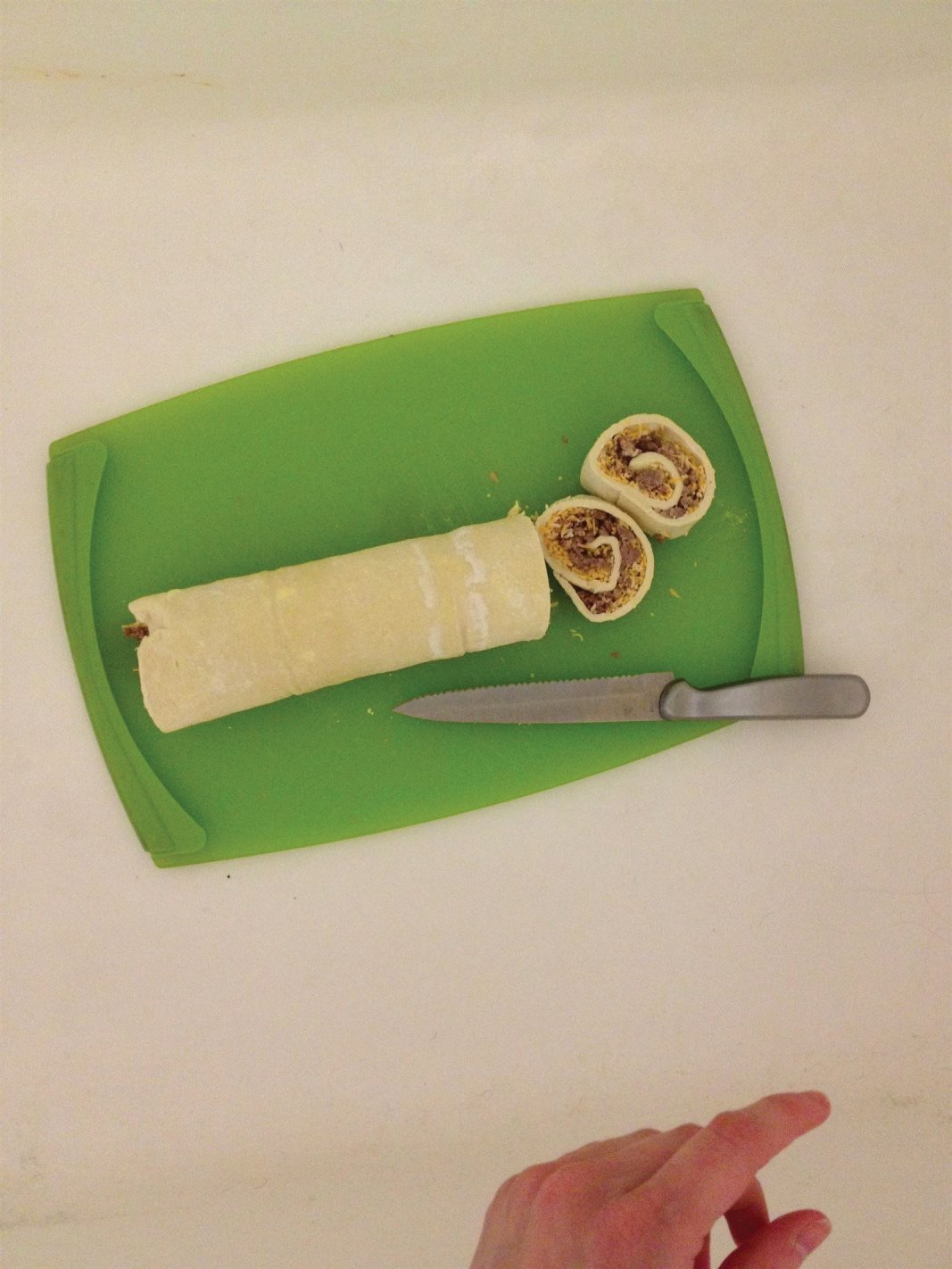 Preheat the oven to 400 degrees.

You can cut them as thin or as thick as you would like but about a half inch works well.  Lay them out on a baking sheet and bake until they are golden brown and delicious.  It took mine about 15-20 minutes. 

The are best served warm! 

Make a dipping sauce of sour cream mixed with syrup (sounds weird, tastes delicious) to serve on the side if you'd like.

Great for kids, switch it up for every occasion, three ingredients, inexpensive and easy!

Categories: Baking
/