Shopping Cart
Your Cart is Empty
There was an error with PayPal
Click here to try again
Thank you for your business!
You should be receiving an order confirmation from Paypal shortly.
Exit Shopping Cart
Bun la toate si la nimic - "Good at everything and at nothing"
Please visit www.busybutternut.com for my new site!
| | |
| --- | --- |
| Posted on August 5, 2014 at 5:52 PM | |
Carb and Gluten Free Stuffed Peppers and Dessert!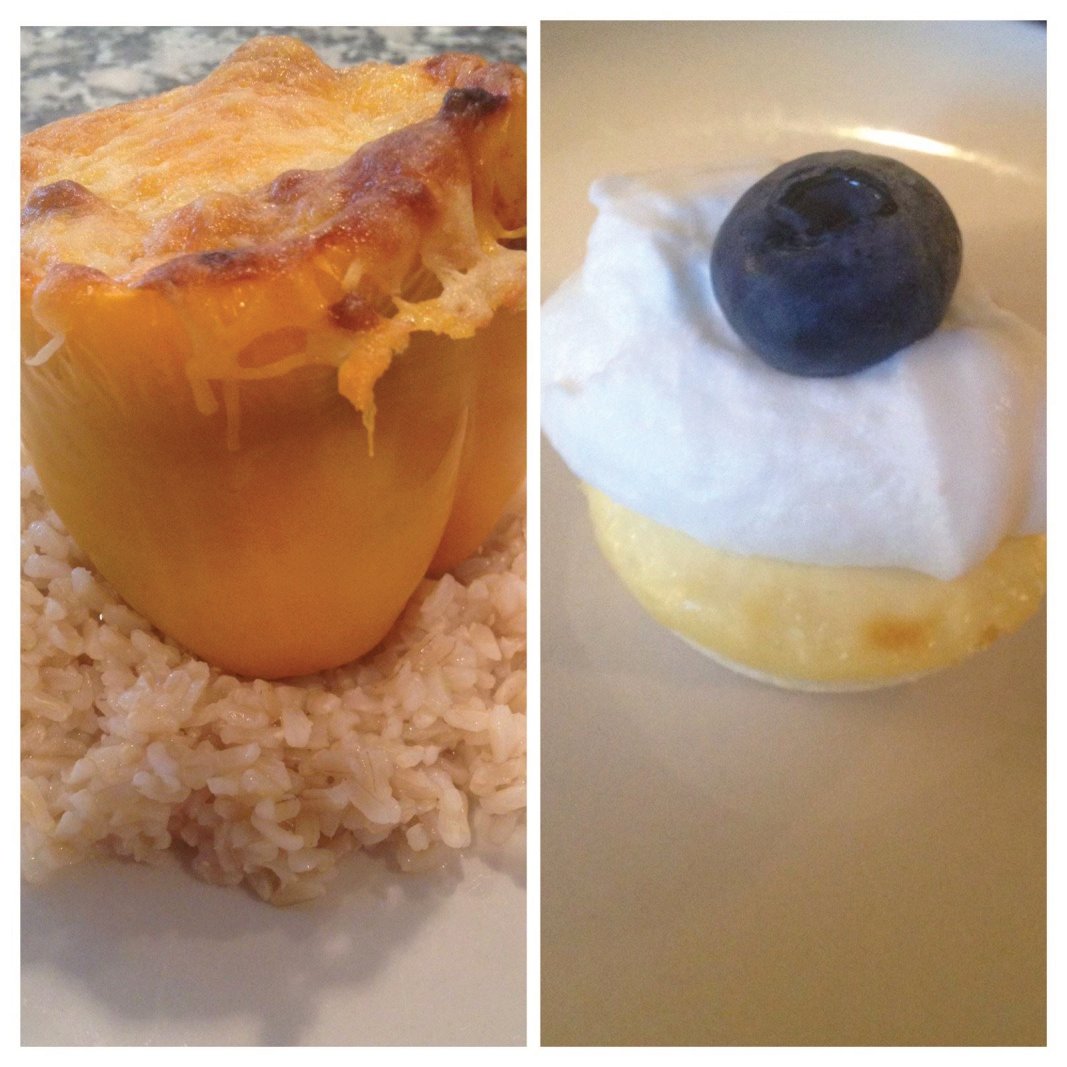 I spent a few days with my completely adorable nieces and they are both struggling with some tough food related issues.  One was diagnosed with celiac disease (GF) and the other Type 1 Juvenile Diabetes.    So making meals is always really tough, especially with two very busy working parents.  After much googling, here are two fun things I threw together with minimal time, money and ingredients that an 8 year old and 6 year old loved!!
Stuffed Pepper:
- 5 Bell Peppers
- Provolone Cheese Slices

- 1lb Ground Beef
- 1 Can of Manwich or Sloppy Joe Mix

(some have added or a lot of sugar and/or flour as a thickener, so please be careful to read the label!)

- Shredded cheese for the top
If you'd like to "hide" some more veggies in there, you can also add onion, carrots, celery, peas, corn, etc..Just cook them up in a little bit of the leftover ground beef drippings until tender.

In a large skillet, brown hamburger (and optional veggies) and drain. Add sloppy joe sauce and mix well.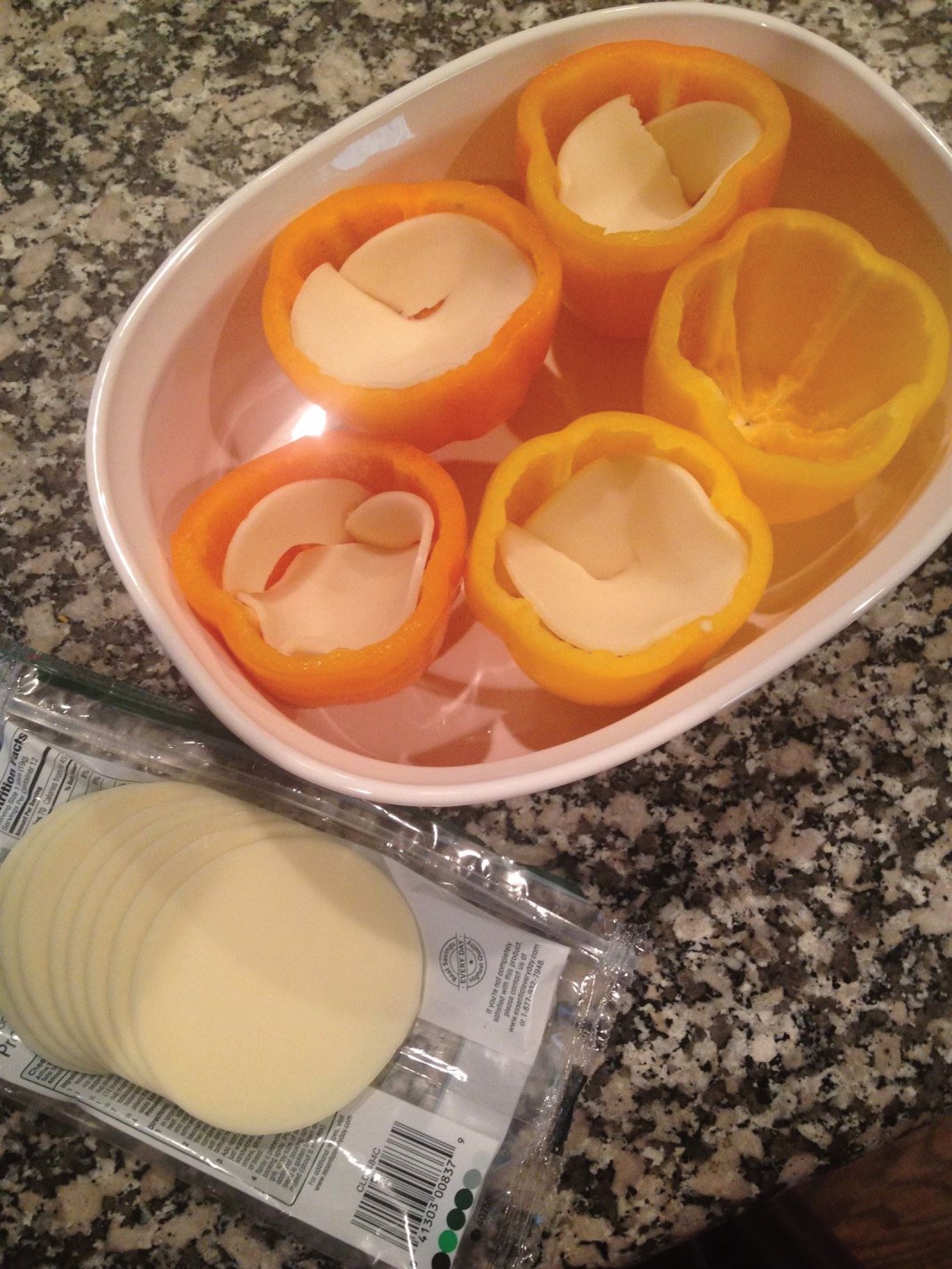 Slice off the top of each pepper and pull out the guts.  It's best to put peppers in a baking dish with high sides so they all stand up straight.
Line each pepper with a slice of the provolone cheese. 

Scoop a big spoonful of sloppy joe into each pepper and top with shredded cheese.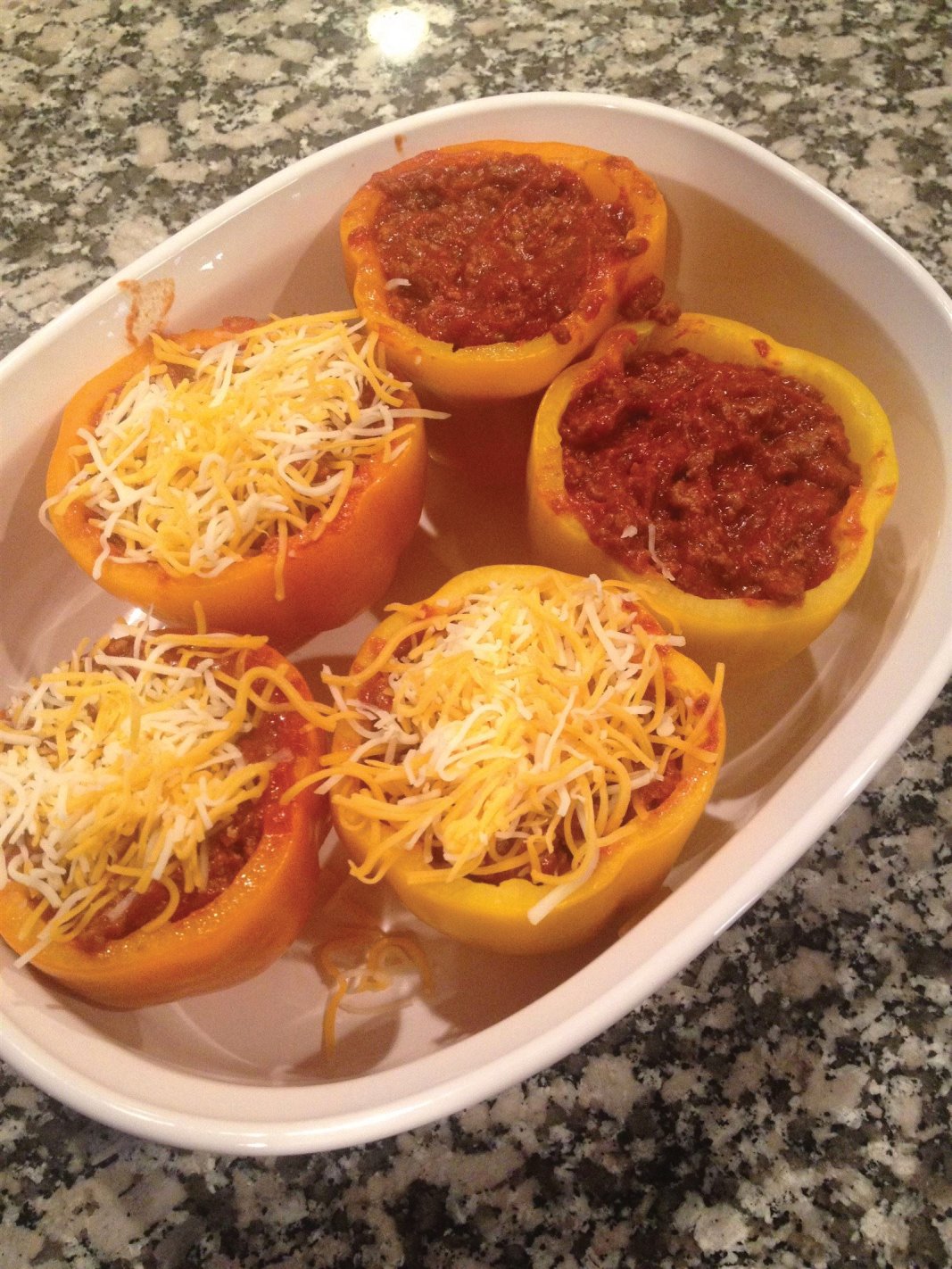 Because everything is already cooked,
you are really just baking to soften the peppers and create a cheesy brown crust on top.  I popped them in a 350 degree oven for about 20 minutes. 

Normally stuffed peppers also include rice in the filling.  Because I wanted to keep this carb free, I did omit that in the actual pepper but cooked up some brown minute rice on the side for others.

On to dessert!!
- 2 small tubs cream cheese
- 4 eggs
- 2 big lemons zested and squeezed
- 1/4 cup heavy cream

- Drop of Vanilla (does contain trace amount of natural sugar, omit if necessary)
- Heaping tablespoon of Splenda

Using a hand mixer, blend all of your ingredients together. Texture should be thick but pourable.  I used a mini muffin tin but you can use a baking dish as well.  With any cheesecake, it does like to be baked in water to keep moist.  Fill up a larger dish or baking pan with about an inch of water and place your cheesecake tray in the water.  You want it to be slightly submerged but not getting into or touching your delicious mixture.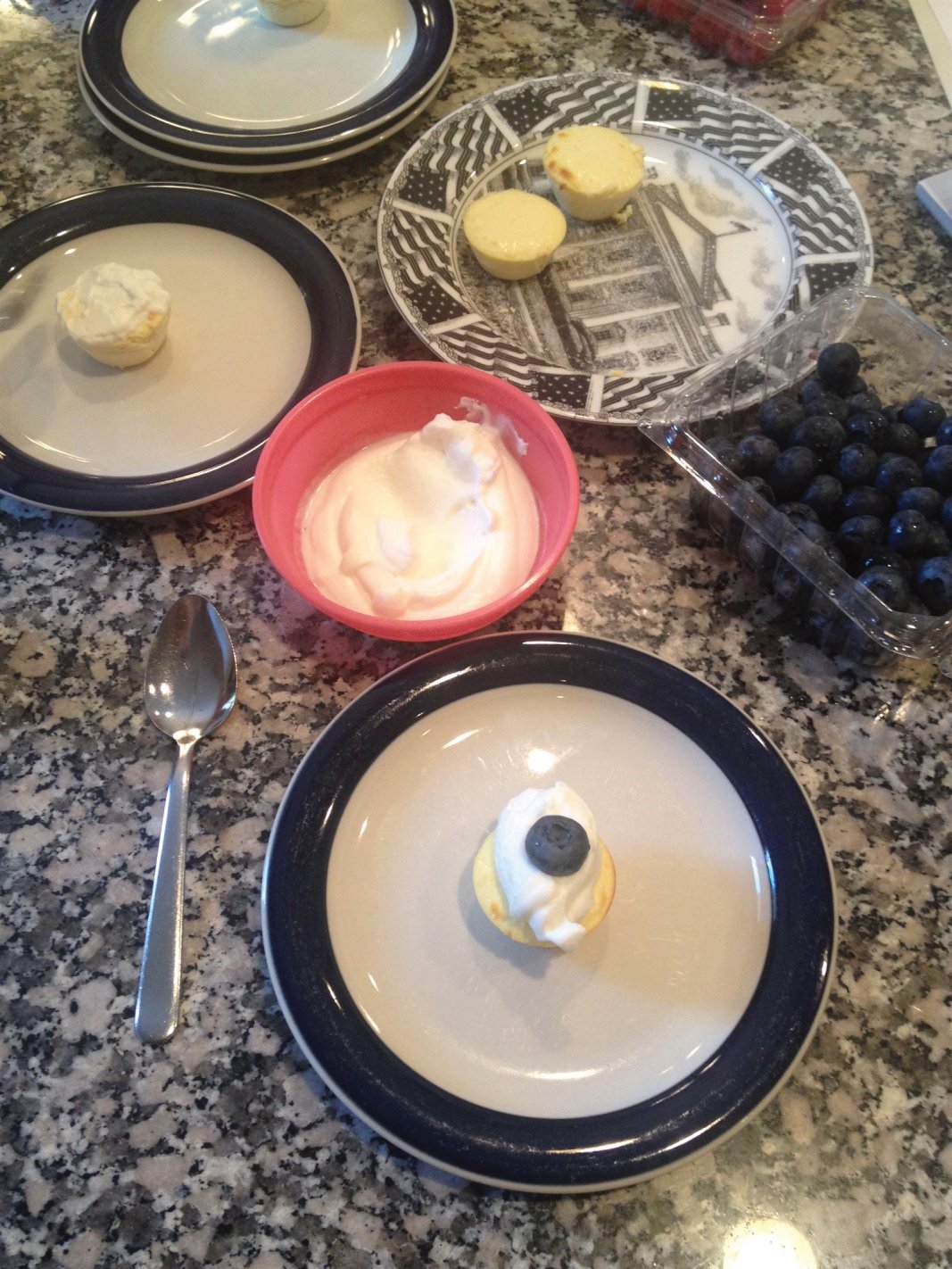 Baking times will vary depending on the size/shape of the dish but these little mini's only took about 15 minutes at 350.  Once you see the golden edges, they're set! Allow to cool before removing.  I had a few sticklers so slide a knife around each edge for them to pop out a little easier. 
I used the leftover heavy cream and some lemon juice to create a delish whipped cream topping. 

We made an assembly line with cheesecakes, whipped cream and a few fresh berries. 

Please remember to always read labels and confirm with your doctor when allergies are involved.  These two super simple, no hassle items were gobbled up by even the pickiest of eaters so I hope you enjoy!
Categories: Baking
/