Shopping Cart
Your Cart is Empty
There was an error with PayPal
Click here to try again
Thank you for your business!
You should be receiving an order confirmation from Paypal shortly.
Exit Shopping Cart
Bun la toate si la nimic - "Good at everything and at nothing"
Please visit www.busybutternut.com for my new site!
| | |
| --- | --- |
| Posted on June 12, 2013 at 10:28 AM | |
50's Style Bird Skirt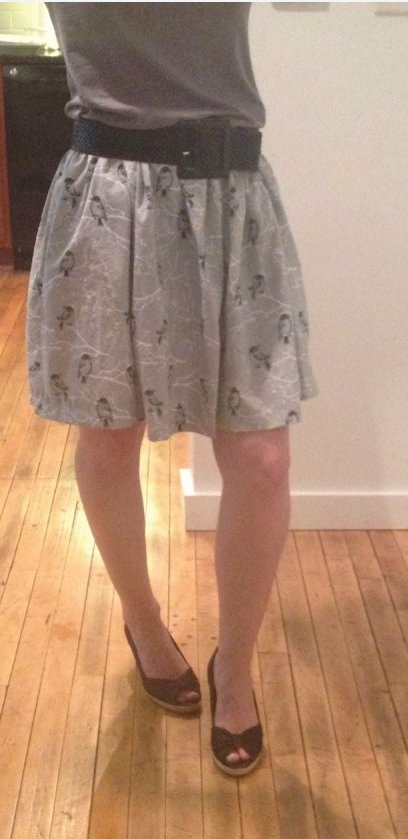 I am recovering a set of chairs that I've had stashed at my parents house for about 10 years (pics to come soon) and while I was at Joann's picking up for that project, found this uber adorable bird pattern fabric.  I knew it had to be a skirt!  I love the 50's style big, high wasted, longer pleated look and attempted it here.  Did I manage to do it correctly?  Eh, but I think it turned out pretty cute. 

Materials were very simple: 2 inch wide black elastic and my fabric (2 yards)!  Black and white thread and you're done.  I didn't use a pattern and made literally 2 sewing lines.  I washed, dried and ironed first, big important step I've missed in the past in my discovery of clothes sewing.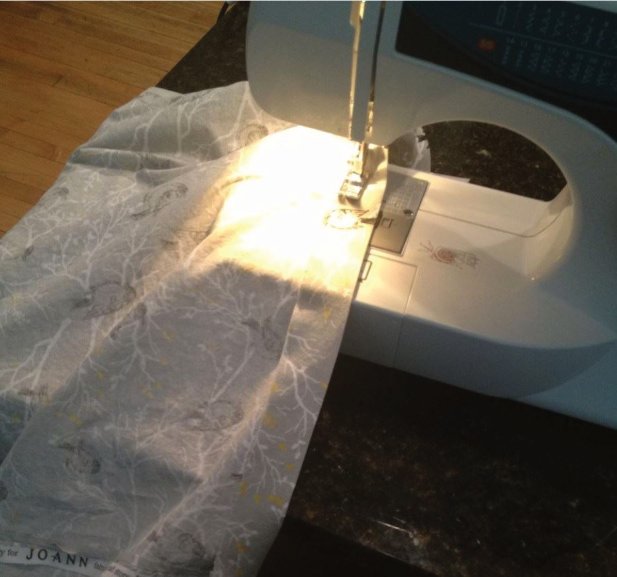 Started by laying out the long piece of fabric on my kitchen counter and ironed a hem 2 inches in width on the top and bottom.  I hemmed first on the bottom, inside out of course in white thread. 
Then I sewed the fabric with black thread onto the elastic and made super small folds every half inch to create the pleat look.  Once all the fabric was on, I sewed my elastic ends together and wa-la!  Skirt! 

Now... if it was only that easy.  I forgot that my waste (where I measured the elastic around) is definitely not the size of my hips!  And when I put the skirt on over my hips, riiiiiiiiiip!  Whoops.  I don't know why I didn't realize that of course the thread was not going to stretch with the elastic.  I believe there is stretchy thread out there, haven't ventured into that area yet, but alas, I had to sew in a zipper.  
It did end up being 4 sewing lines in the end.  1. Hem, 2. fabric onto elastic and 3.4. each side of the zipper for this super simple 50's attempt at a skirt.  :)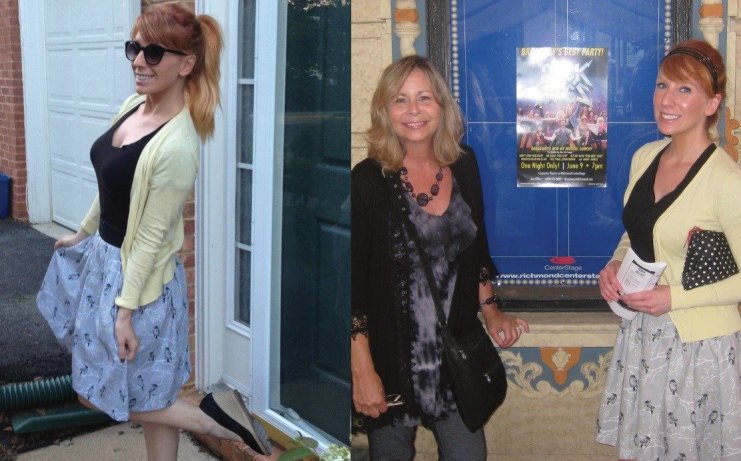 Worn twice already!  Once to work and once to Rock of Ages with my sweeties mom.  
Categories: Fashion
/