Shopping Cart
Your Cart is Empty
There was an error with PayPal
Click here to try again
Thank you for your business!
You should be receiving an order confirmation from Paypal shortly.
Exit Shopping Cart
Bun la toate si la nimic - "Good at everything and at nothing"
Please visit www.busybutternut.com for my new site!
The Easiest Custom Artwork DIY!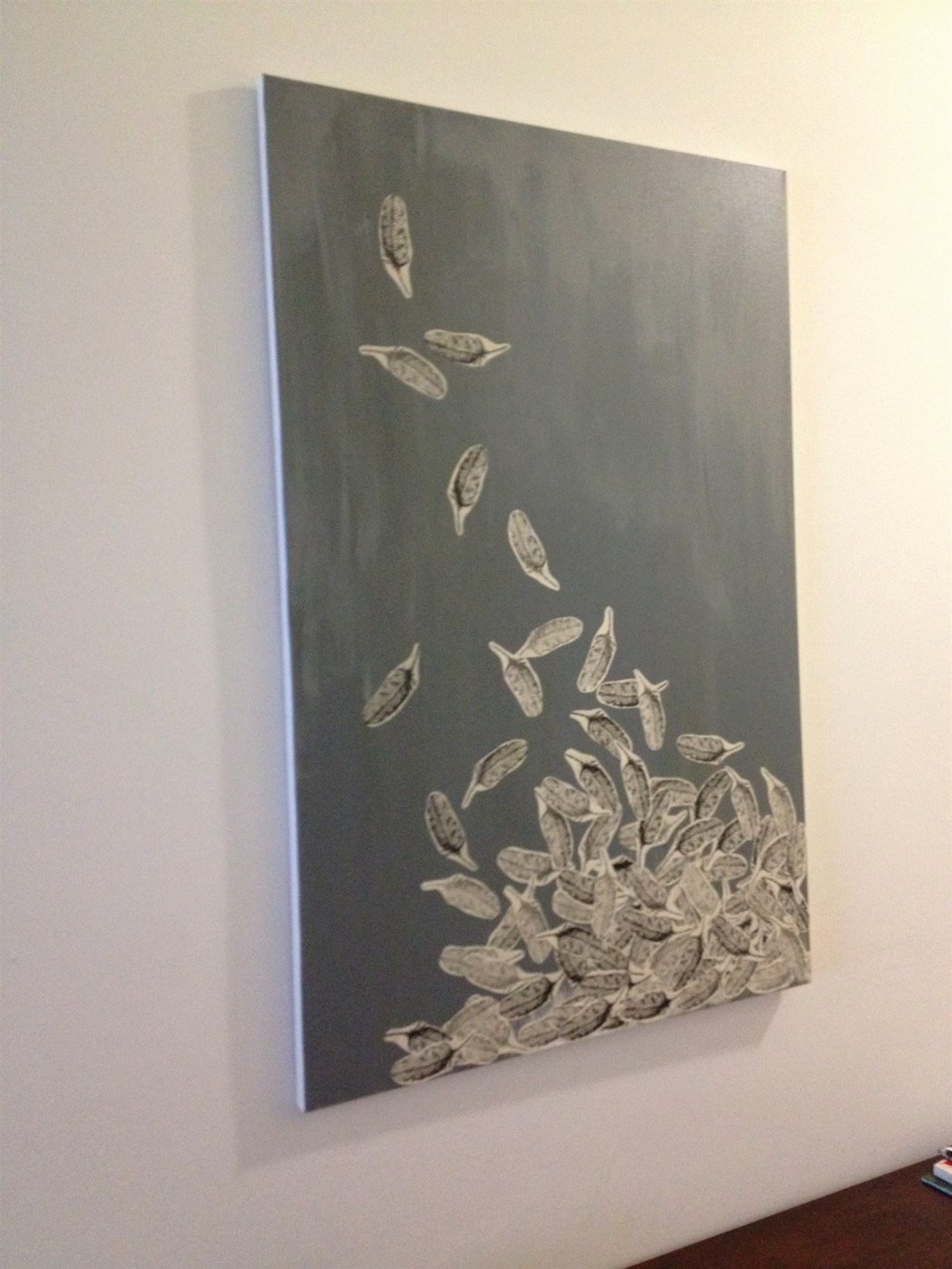 I had a big space over the entry way table in my apt that was open and needed something, but art is so expensive and seems generic when store bought. After a recent trip to the
Torpedo Factory
in Alexandria, VA, I was hugely inspired to create and this is what came out.  I had seen one amazing piece sculpted out of hundreds of tiny little paper flowers and thought, I can do something similar!  Hundreds of tiny flowers  became about 30 feather prints. 
Ingredients: (I grabbed all mine at Michaels using some great coupons I get emailed every morning.)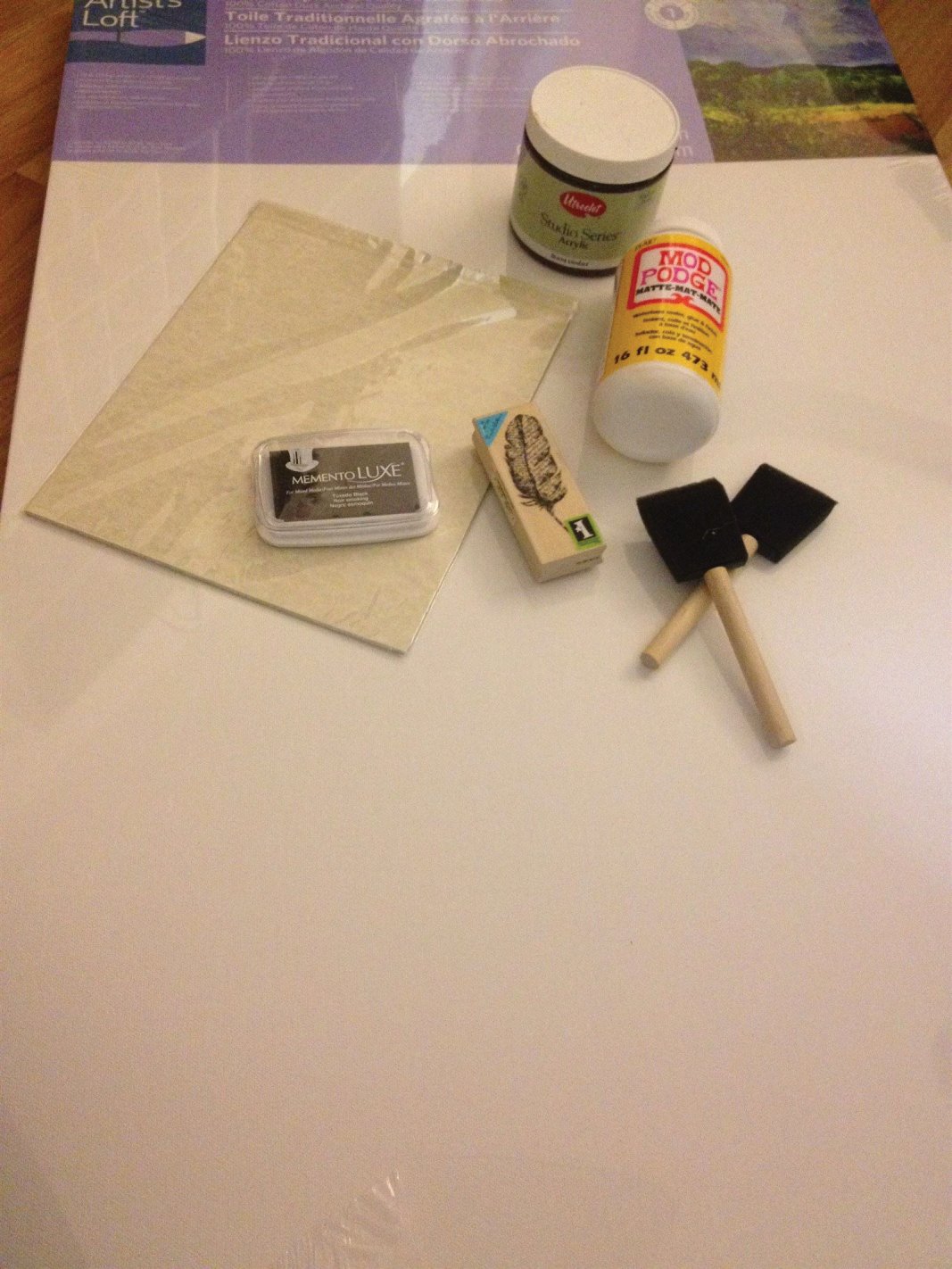 - Canvas, whatever size or shape you'd

   like. 

- Foam brushes 
- Mod Podge, I prefer matte 
- Any color acrylic paint
- Rubber Stamp 
- Ink Pad
- Decorative Paper
The last 3 items can be swapped out for a computer print-out of your favorite design to save money.  Find a cool image you like and print it out a few times to save some bucks!

Also need some scissors.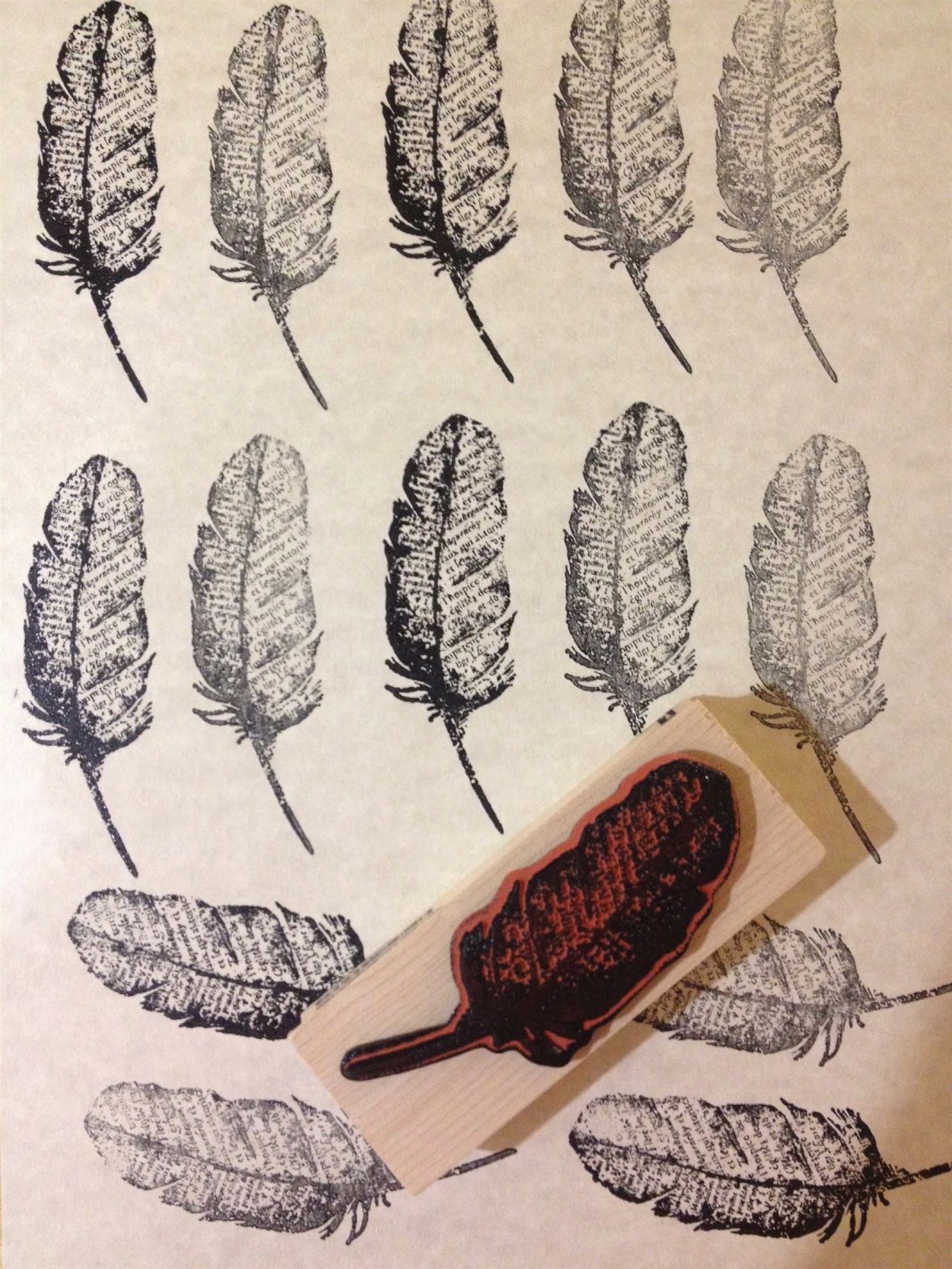 I started by painting my whole canvas a gray color.  It took about 5 minutes to slop all that paint on there with a foam brush.  Try a couple coats to get nice even coverage and then it's very important to let that dry!  In the meantime, I started stamping away.  I stamped about 30-40 feathers and I liked how the ink would start to fade after a couple of stamps.  It gave them a good mix of dark and light.  Remember, this step can be completely avoided if you just print out images on paper. 
Next began the cutting.  And cutting.  And more cutting.  It seemed like all night but it honestly only took about 40 minutes to cut all those little buggers out.  And it definitely does not have to be perfect!  Kids would be great helpers.  In fact, the whole project is very kid friendly.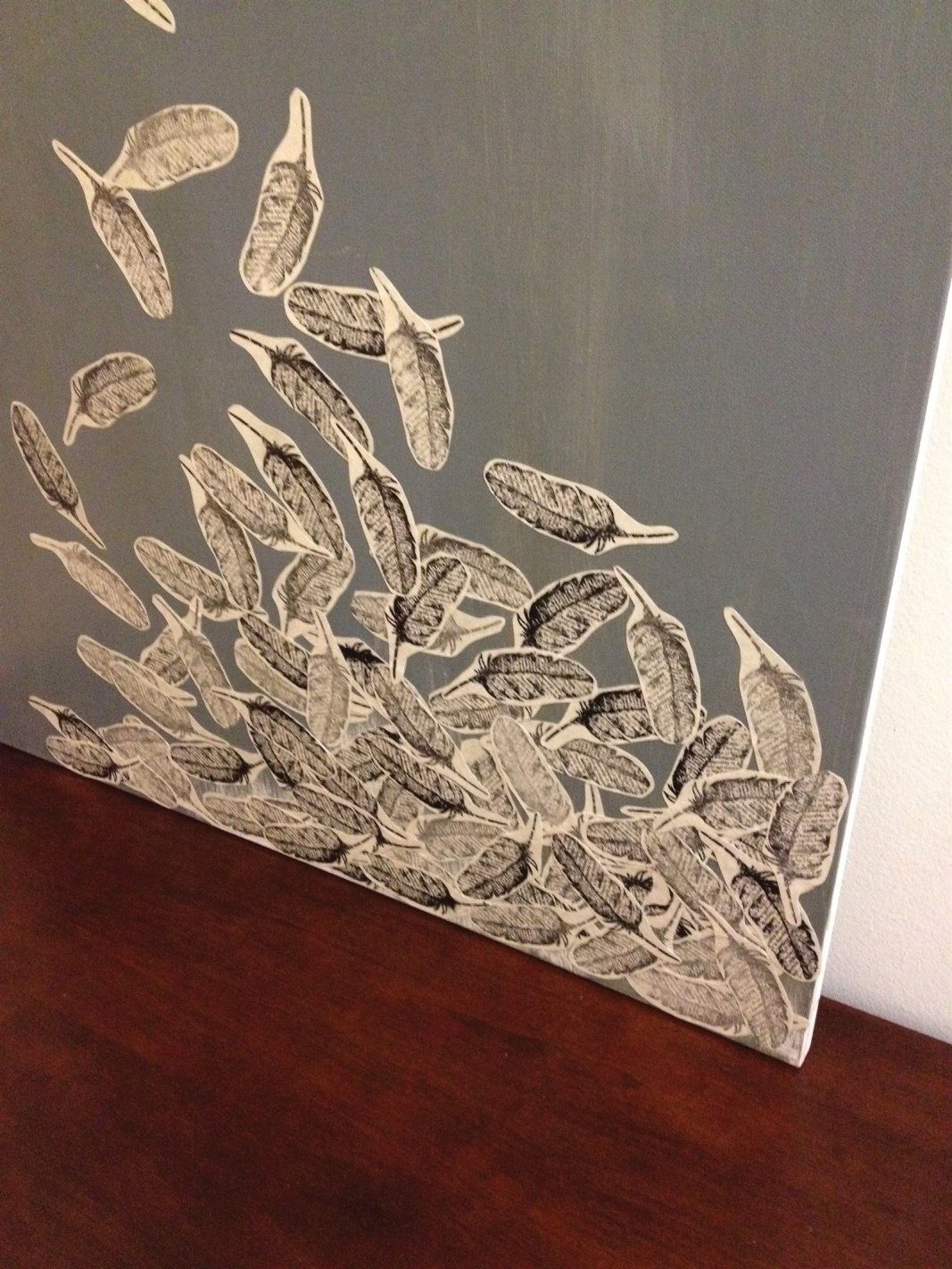 Give your dried canvas a good coating of mod podge to begin with so the papers will stick initially.  I worked in small sections because it dries fairly quickly.  Then just slap them on wherever your heart desires!  Make sure to mod podge over them again to seal them in place.  I had no idea where I was going with this one at first but this is where it ended up.  I think I like it.  :)
You may be worried at first because mod podge is not clear but dries beautifully clear!  You can tell in my final picture that it's actually not quite dry and a little streaky but a few more hours and it will be set. 

The easiest DIY custom wall art!

Newspaper Art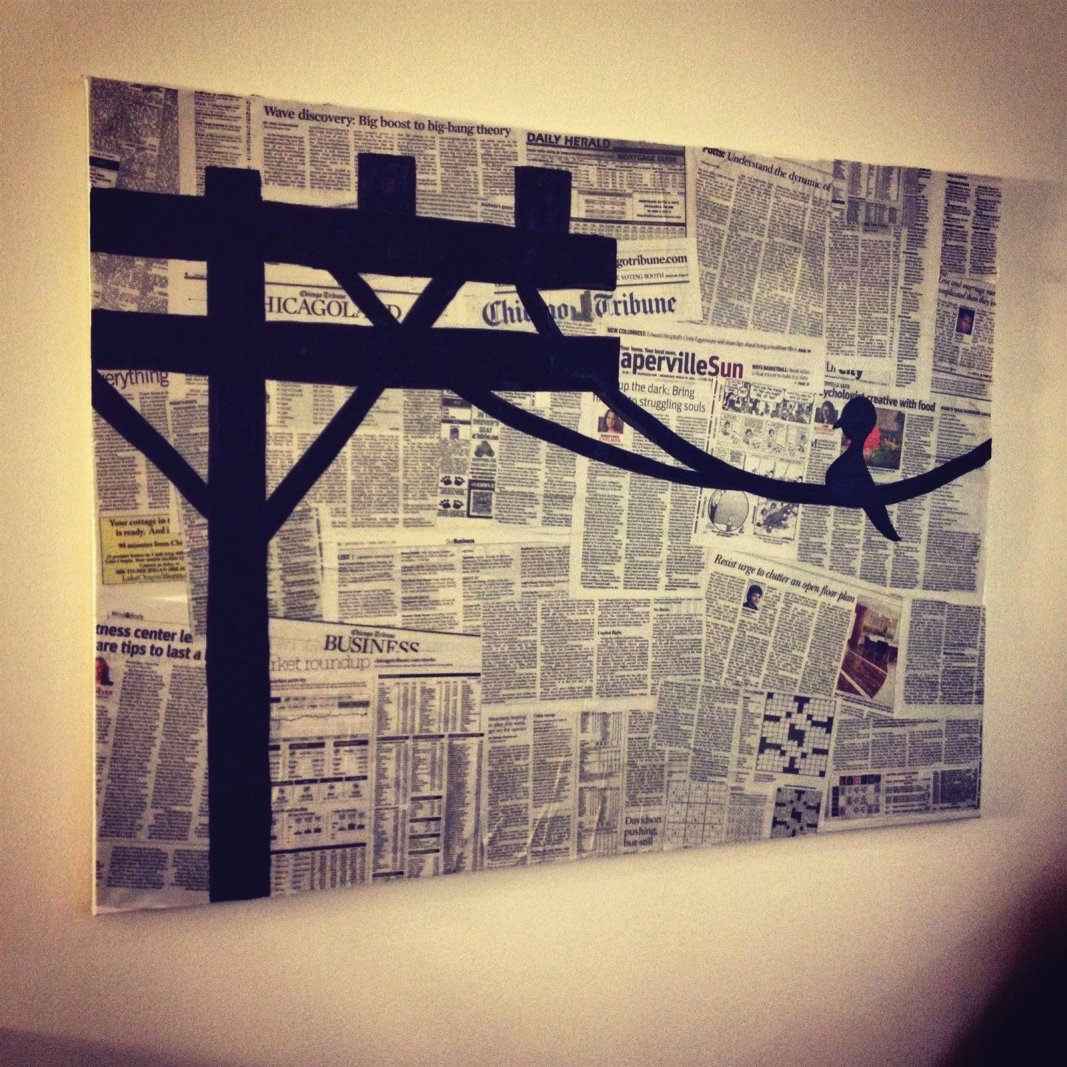 Pinterest has made its mark on our society, changing arts and craft time indefinitely.  This is fantastic for me, someone who loves a project but lacks creativity on their own.  And this latest newspaper art memorializing my favorite hometown (Chicago!!) is one of the easiest and cutest pins I've found.  It took me just a few hours.

Thanks mom for sending me the papers!

One quick search on
Pinterest
of "Newspaper Art" and you'll find hundreds of amazing and creative ideas. Here's one example (credit to
tzaddihome on etsy
):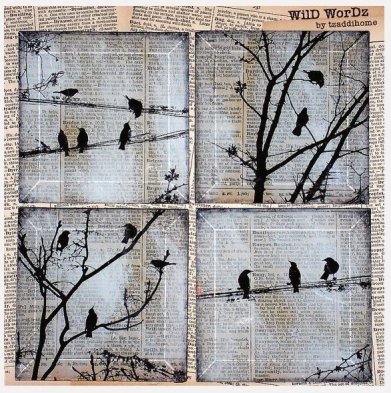 Items you'll need:

- Canvas, any size you'd like
- Mod Podge (dries clear in matte or gloss)

- Sponge Brush
- Newspaper, dictionary pages, old books, etc.
- black paint
- Thin brush
Rip, snip, tear, place, and mod podge away.  I will caution that newspaper tends to ripple and create air bubbles.  Be patient, go slow and really press the brush into the paper to push all those out.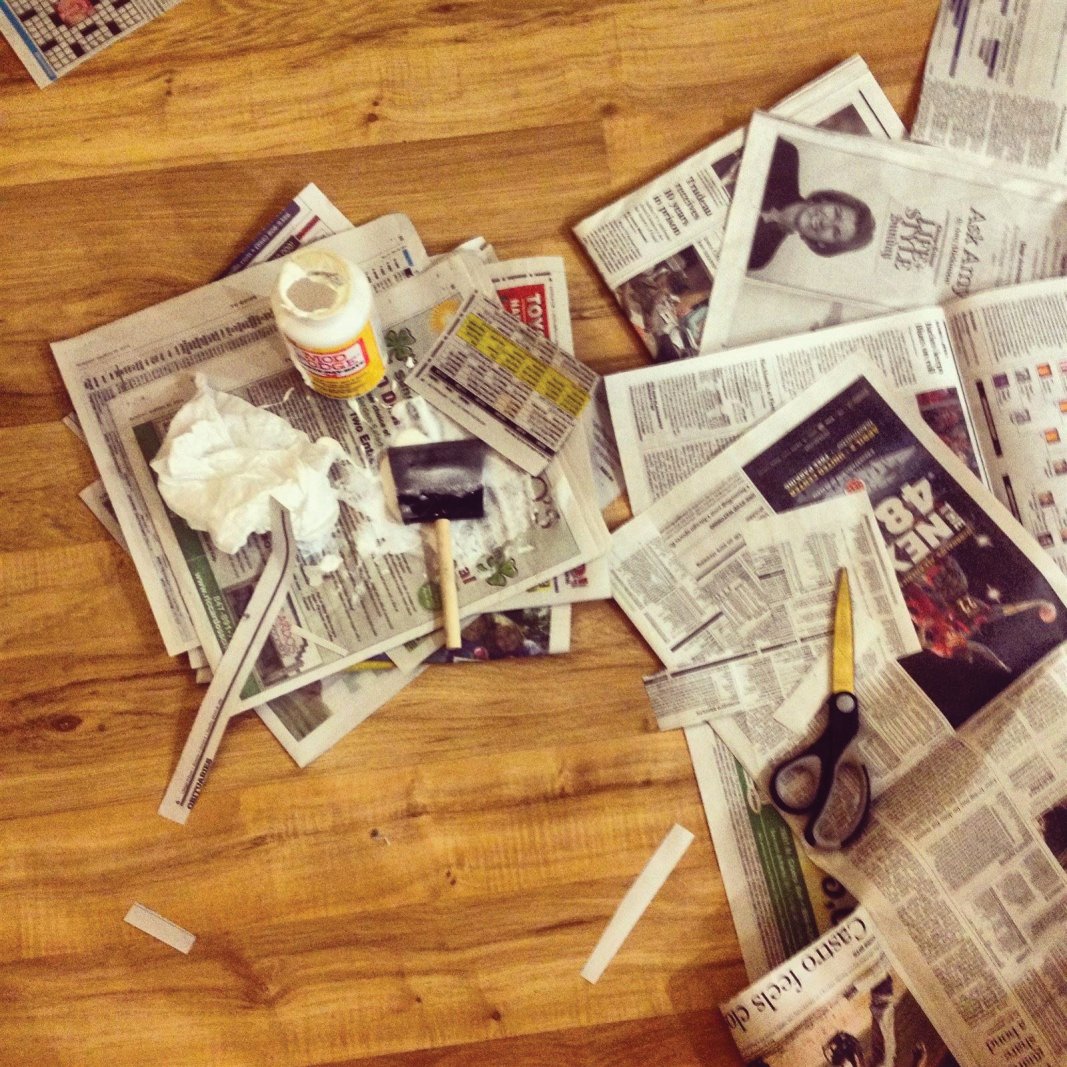 It will get messy and sticky but it all washes right off with water!
Allow the paper to dry on the canvas for at least a few hours, I did mine over night, before painting. 

Add birds, hearts, quotes, whatever you desire!

Hang, level and enjoy!

/